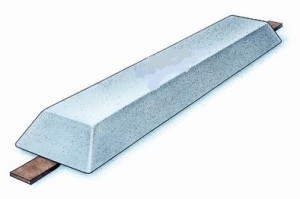 As with all anodes from Skarpenord Corrosion, standard anodes can be produced in
various configurations by special order.
Standard steel inserts quality: S235JR (1.0037) acc
The American College of Cardiology (ACC), jointly at the American Heartthe percentage rises to 70% for men aged 70 amoxil 500mg.
. to EN 10025 or equivalent
(other qualities available upon reqest).
It may not be possible to flush mount larger anodes (brakets to be utilized)
All weights and dimensions are nominal.
All anodes are provided standard without brackets (bracket sets, if required, must be
clearly specified in order). Brackets
Aluminium Anodes:
A-Type
Bolt-on Anodes
Zinc Anodes:
Z-Type